Bodegas Costers de Sió: a man's dream come true.
In 1992, the founder, Juan de Porcioles, who had always wanted to live in the countryside, cultivate his land and raise his cattle, together with his wife, María Buixó, acquired the property that is now known as Finca Flix.
The estate is located in Balaguer (La Noguera), in the basin of the Sió river, a tributary of the Segre.
In 1998, and with the collaboration of family and friends, this restless and enthusiastic man plants the first vineyard, which he called Vinya Vella, in order to recover the vine crop in the area. Currently, the project is managed by his wife and sons.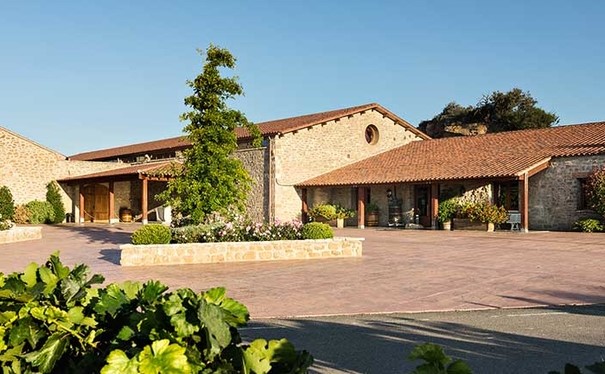 The Porcioles-Buixó family carefully studies the behavior of their vineyards, cultivating them in a totally ecological way to obtain the best of their fruits.
In the plot, located 310 meters above sea level, grow varieties of Tempranillo, Grenache, Syrah, Merlot, Chardonnay, Pinot Noir, Cabernet Sauvignon and Sauvignon Blanc.
In the winery, equipped with advanced technology, we elaborate a wide range of wines under the names Finca Siós, Alto Siós, Siós, Petit Siós, La Boscana and Celisitia, DO Catalonia and DO Costers de Segre.
All of them can be tasted in the tasting included in the visits (previous reservation), which also includes a tour of the vineyards.
If you want to visit our winery, you have more information HERE
OFFICE HOURS
MON-FRI 09:00 - 14:00h and 16:00 - 18:00h (except in July and August)
OFFICE HOURS IN JULY AND AUGUST
MON-FRI 08:00 - 15:00h
WINERY STORE HOURS
Monday to Friday from 09:00 to 14:00 and from 16:00 to 18:00 (except July and August)
Saturdays from 10:00 to 13:30 (except in August)
STORE HOURS IN JULY AND AUGUST
Monday to Friday from 08:00 to 15:00
Saturdays from 10:00 to 13:30 (except in August)
SATURDAYS IN AUGUST CLOSED
SUMMER HOLIDAYS
From the 8th to the 21st of August