 
Finca Siós 2016 Red Wine
Aged red wine from Costers del Sió Winery
DO Costers del Segre
80% Grenache
20% Syrah
Secure payment by credit card (Master Card, Visa Card).

FREE SHIPMENTS BY ORDERS OVER € 60

Customer Service through the email bodega@costersio.com and also by calling 973 42 40 62
Aged red wine fermented in the 12th century stone vats located on our estate.
80% Grenache
20% Syrah
The wine Finca Siós was inspired by the idea of recovering traditional, ancient wine making methods to produce a wine with heart and soul that reflects both our identity and our history.
The organic grapes are handpicked , put in boxes and taken to the winery to be de-stemmed.
Spontaneous alcoholic fermentation takes place in the stone vats at natural temperature for 7-10 days ,with continuous manual pigeages. Malolactic fermentation in stainless steel vats, followed by ageing in 500 liters French oak barrels for 12 months.
A limited and numbered production of 3,648 bottles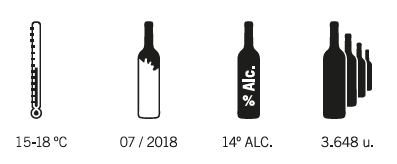 TASTING NOTES
Appearance: An intense ruby red colour with a clean yet deep intensity.
Aroma: A powerful aroma. Lively and fresh. A complex aroma combining mature fruits, blackberries and prunes with floral notes of violet and rose, hints of spices, pepper and licorice, and balsamic notes of rosemary, providing a touch of freshness to the mineral base, thus giving it a truly unique personality.
Taste: A well structured wine, full-bodied, pleasant, fresh, balanced and silky, with a long and persistent palate.
Pairing: The elegant balance of tanins make it the ideal accompaniment for a wide variety of dishes, including, red meat, cured cheese, game, poultry, fish, pasta and soups.
AWARDS
GUIA PEÑIN

GUIA PEÑIN

2020

Finca Siós 2016

92 puntos

GUIA PEÑIN

2017

Finca Siós 2014

91 puntos
GUIA PEÑIN
2016
Finca Siós 

2014

91 puntos

GUIA PEÑIN

2014
Finca Siós 

2010

91 puntos

GUIA PEÑIN

2013
Finca Siós 

2010

91 puntos

GRENACHES DU MONDE

GRENACHES DU MONDE

2017

Finca Siós 

2014

BRONCE

BERLINER WINE TROPHY

BERLINER WINE TROPHY

2013

Finca Siós 

2010

ORO

MUNDUS VINI

MUNDUS VINI

2013

Finca Siós 

2010

PLATA

CONCOURS MONDIAL BRUXELES

CONCOURS MONDIAL BRUXELES

2013

Finca Siós 

2010

PLATA

DECANTER

DECANTER

2013

Finca Siós 

2010

PLATA

GUIA DE VINS DE CATALUNYA

GUIA DE VINS DE CATALUNYA

2016

Finca Siós 2016

9,46

GUIA DE VINS DE CATALUNYA

2013

Finca Siós 

2010

9,16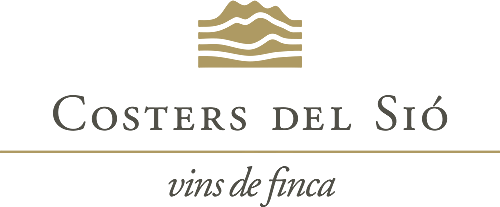 Data sheet
Type

Aged red wine

Vintage

2016

Alcohol Content

14% Vol

Grape Varieties

Grenache, Syrah

Ageing

12 months

Volume

75 cl.

Denomination of Origin

D.O. Costers del Segre

Province

Lleida

Region

Catalonia

Country

Spain
Reviews
3 other products in the same category:
Customers who bought this product also bought:
---