 
Siós Cau del Gat 2017 Red Wine
Aged red wine from Costers del Sió Winery
DO Costers del Segre
70% Grenache
20% Tempranillo
10% Syrah
Secure payment by credit card (Master Card, Visa Card).

FREE SHIPMENTS BY ORDERS OVER € 60

Customer Service through the email bodega@costersio.com and also by calling 973 42 40 62
Aged red wine with a modern cut, looking for a more fruity and fresh character.
70% Grenache
20% Tempranillo
10% Syrah
Selected grapes from our best vineyards.
Crianza wine: Structure, fruit and freshness.
Ageing: 9 months in 300 l French oak barrels. Aged in the bottle far a minimum of 6 months.
Harvest: At the end of September the grapes are taken quickly to the winery where they are carefully selected far optimum quality.
Vineyard: Organically grown in low production vineyards where the mesoclimate creates soils most suitable far wine production.
Elaboration: Cold maceration. Controlled fermentation at a temperature of 25ºC in stainless steel vats.
TASTING NOTES
Appearance: Intense cherry-red colour with violet highlights. Deep, well-layered, clean and intense. 
Aroma: Fresh and full of red and dark fruits (raspberries, blackcurrants), as well as floral notes of violet. Also present are spicy aromas such as cocoa, balsamic, mint, rosemary and hints of undergrowth. 
Taste: Complex and full-bodied with a smooth and pleasant entry. A silky, round, well-balanced wine with an intense, fruity finish. Perfect harmony between freshness, acidity, tannins and aftertaste. 
Pairing: Perfect with roast beef or veal. Also with herb seasoned grilled meat. This wine pair very well with goats and sheep cheeses, as well as blue cheeses and strong flavoured cows cheeses. 
AWARDS
MUNDUS VINI

MUNDUS VINI

2017

Siós Cau del Gat 2014

ORO

BERLINER WINE TROPHY

BERLINER WINE TROPHY

2017

Siós Cau del Gat 2014

ORO

BERLINER WINE TROPHY

2013

Siós Cau del Gat 2011

ORO

SYRAH DU MONDE

SYRAH DU MONDE

2016

Siós Cau del Gat 2014

PLATA

SYRAH DU MONDE

2015

Siós Cau del Gat 2013

PLATA

SYRAH DU MONDE

2014

Siós Cau del Gat 2012

PLATA

SYRAH DU MONDE

2013

Siós Cau del Gat 2011

PLATA

DECANTER

DECANTER

2016

Siós Cau del Gat 2013

BRONZE

GUÍA PEÑÍN

GUIA PEÑIN

2020

Siós Cau del Gat 2016

91 puntos

GUIA PEÑIN

2019

Siós Cau del Gat 2015

90 puntos

GUÍA PEÑÍN

2017

Siós Cau del Gat 2015

90 puntos

GUÍA PEÑÍN

2016

Siós Cau del Gat 2014

91 puntos

GUÍA PEÑÍN

2015

Siós Cau del Gat 2013

90 puntos

GUÍA PEÑÍN

2013

Siós Cau del Gat 2011

90 puntos

CONCOURS MONDIAL BRUXELES

CONCOURS MONDIAL BRUXELES

2016

Siós Cau del Gat 2013

PLATA

GUIA DE VINS DE CATALUNYA

GUIA DE VINS DE CATALUNYA 
2020

Siós Cau del Gat 2016

9,55

GUIA DE VINS DE CATALUNYA

2019

Siós Cau del Gat 2015

9,65

GUIA DE VINS DE CATALUNYA

2013

Siós Cau del Gat 2011

9,16

VINARI

VINARI

2018

Siós Cau del Gat 2015

BRONZE TINTOS CRIANZA

VINARI

2015

Siós Cau del Gat 2013

PLATA

VINARI

2015

Siós Cau del Gat 2013

ORO DO

BACCHUS

BACCHUS

2013

Siós Cau del Gat 2011

PLATA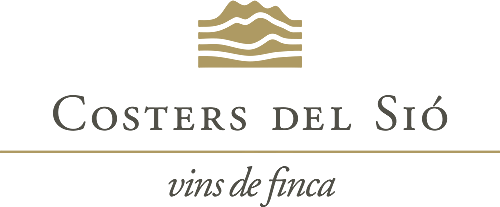 Data sheet
Type

Aged red wine

Vintage

2017

Alcohol Content

14,5% Vol.

Grape Varieties

Grenache, Tempranillo, Syrah

Ageing

15 months

Volume

75 cl.

Denomination of Origin

D.O. Costers del Segre

Province

Lleida

Region

Catalonia

Country

Spain
Reviews
3 other products in the same category:
Customers who bought this product also bought: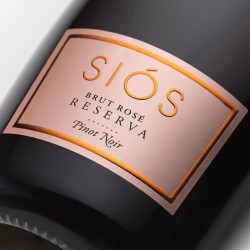 ---