 
Alto Siós 2015 Red Wine
Vintage red wine from Costers del Sió Winery
Secure payment by credit card (Master Card, Visa Card).

FREE SHIPMENTS BY ORDERS OVER € 60

Customer Service through the email bodega@costersio.com and also by calling 973 42 40 62
Red wine aged for 12 months. Expression of our best terroirs.
60% Syrah
30% Tempranillo
10% Grenache
Selection of our finest grape bunches, from 6 different vineyards, all meticolously cooled before reaching the winery.
Cold maceration and controlled fermentation with pigeages and delestages differentiating batches and varieties.
Malolactic fermentation in oak barrels. Aged in French oak barrels of different origins and toasts to soften the tannins and improve complexity and elegance.
TASTING NOTES
Appearence: An intense ruby red color with a clean yet deep intensity.
Aroma: Powerful aromas of dark fruits (blackberries, blueberries) enveloped by fresh and floral notes. Presence of balsamic aromas such as rosemary and undergrowth with a rich finish of chocolates, toasty and woody tertiary notes.
Taste: Smooth entry. Full-bodied and rich in structure. Silky and polished tannins deliver a perfect balance of estructure, body and elegance. Long persistent palate with very good acidity.
Pairing: Ideal to accompany rice dishes with meat, stewed vegetables, wild mushrooms ... It also pairs perfectly with game casseroles, roast lamb and pork and grilled poultry. It can also be served with fish and seafood in sauce, cured cheeses and blue cheeses.
AWARDS
SYRAH DU MONDE

SYRAH DU MONDE
2019
Alto Siós 2015
Plata

DECANTER

DECANTER
2016
Alto Siós 2012
Bronce
DECANTER
2015
Alto Siós 2011
Bronce
DECANTER
2008
Alto Siós 2005
Mención

GUIA PEÑIN

GUIA PEÑIN
2020
Alto Siós 2015
92 puntos
GUIA PEÑIN
2019
Alto Siós 2014
92 puntos
GUIA PEÑIN
2017
Alto Siós 2012
92 puntos
GUIA PEÑIN
2016
Alto Siós 2012
91 puntos
GUIA PEÑIN
2015
Alto Siós 2011
92 puntos
GUIA PEÑIN
2014
Alto Siós 2010
92 puntos
GUIA PEÑIN
2013
Alto Siós 2010
91 puntos
GUIA PEÑIN
2012
Alto Siós 2007
90 puntos

CHALLENGE INTERNATIONAL DU VIN

CHALLENGE INTERNATIONAL DU VIN
2014
Alto Siós 2010
Oro
CHALLENGE INTERNATIONAL DU VIN
2011
Alto Siós 2007
Bronce

PARKER

PARKER
2014
Alto Siós 2010
90 puntos

VINARI

VINARI
2014
Alto Siós 2010
Oro DO
VINARI
2014
Alto Siós 2010
Plata

BACCHUS

BACCHUS
2013
Alto Siós 2010
Plata

MUNDUS VINI

MUNDUS VINI
2013
Alto Siós 2010
Oro

GUIA DE VINS DE CATALUNYA

GUIA DE VINS DE CATALUNYA
2020
Alto Siós 2015
9,38
GUIA DE VINS DE CATALUNYA
2019
Alto Siós 2013
9,12
GUIA DE VINS DE CATALUNYA
2013
Alto Siós 2010
9,26

GUIA CATAVINUM

GUIA CATAVINUM
2011
Alto Siós 2007
Oro

INTERNATIONAL WINE GUIDE

INTERNATIONAL WINE GUIDE
2011
Alto Siós 2007
Oro

CONCOURS MONDIAL BRUXELLES

CONCOURS MONDIAL BRUXELLES
2009
Alto Siós 2005
Oro

ZARZILLO

ZARZILLO
2009
Alto Siós 2005
Plata

INTERNATIONAL WINE & SPIRIT COMPETITION

INTERNATIONAL WINE & SPIRIT COMPETITION
2008
Alto Siós 2005
Bronce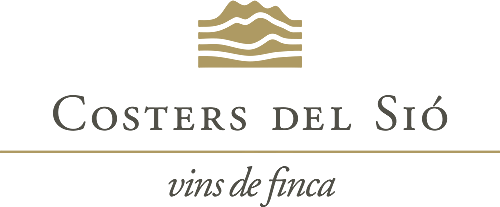 Data sheet
Type

Red Wine

Vintage

2015

Alcohol Content

14,5% Vol.

Grape Varieties

Syrah, Tempranillo, Grenache

Ageing

12 months

Volume

75 cl.

Denomination of Origin

D.O. Costers del Segre

Province

Lleida

Region

Catalonia

Country

Spain
Reviews
3 other products in the same category:
Customers who bought this product also bought:
---